Description
Benno 46er 10D Performance CX
The Benno 46er 10D CX is the same length as a regular bike and that's where the similarities end. Benno ditched convention and added capability — enough to make any cargo bike sweat. This unequaled combination of ride and capability starts with unequal wheels. 26″ in the front for extra comfort, and 24″ in the back for strength and a lower center of gravity. It also has front suspension for a sporty ride quality. All powered by the Bosch CX 500Wh in-tube battery to assist up to 20mph.
Bosch Performance CX 250W, 85Nm, GEN 4 20MPH
Bosch Powertube 500Wh Lithium-Ion Battery (Dual Battery Compatible). 4a Charger
Bosch Purion On-Board Computer (5 Riding Modes)
Thru-axle wheels and Magura Hydraulic Disk Brakes
German Supernova Front and Rear Lights
Yepp Maxi EasyFit Child Seat Compatible (Single)
Benno Front Tray Compatible
One Frame Size (Fits Riders From 5'1″ to 6'3″)
Max gross weight: rider + cargo + bike ≤ 420lb/190kg
Benno Size Guide
Below is a recommended size guide from Benno. If you are close on a size please reach out to us to get some help. We are always happy to assist.
| MODEL | SIZE RANGE |
| --- | --- |
| 46er | 5'1″-6'3″ |
| Boost | 5'1″-6'3″ |
| Remi Demi | 5'1″-6'1″ |
| eJoy | 5'0″-6'0″ |
| eScout M | 5'5″-6'0″ |
| eScout L | 5'9″-6'5″ |
Benno simplifies its sizing options with a "one
size
fits most" mindset for all of their bikes and eBikes. Most Benno eBikes can fit rider heights ranging from 5′ to 6'3″. Shorter riders with longer inseams might be able to fit on Benno bikes, and with a couple of component upgrades, these eBikes can be made for riders taller than 6'3″. Some adaptations like a shorter seatpost or longer stem could be added if you want to be more comfortable at the extremes of the scale.
---
46er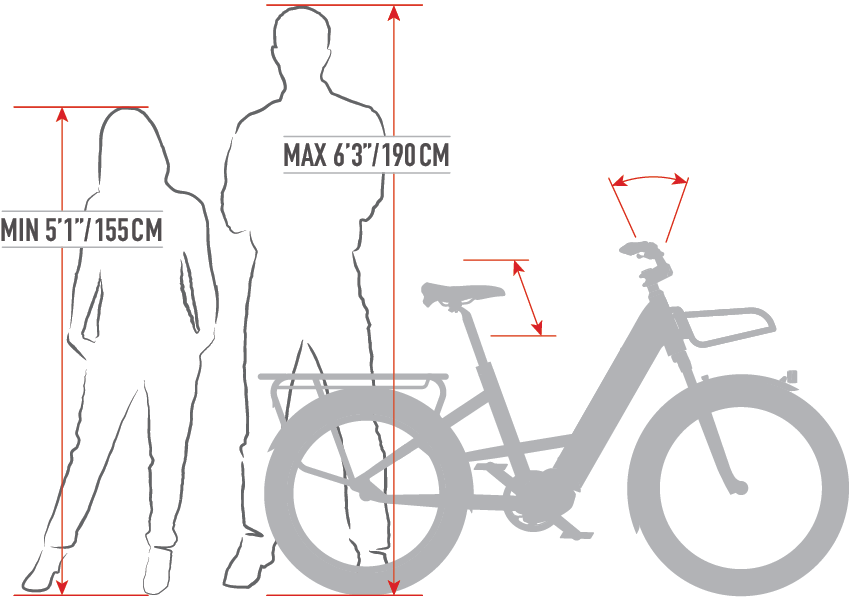 ---
Boost
---
eJoy
---
Remidemi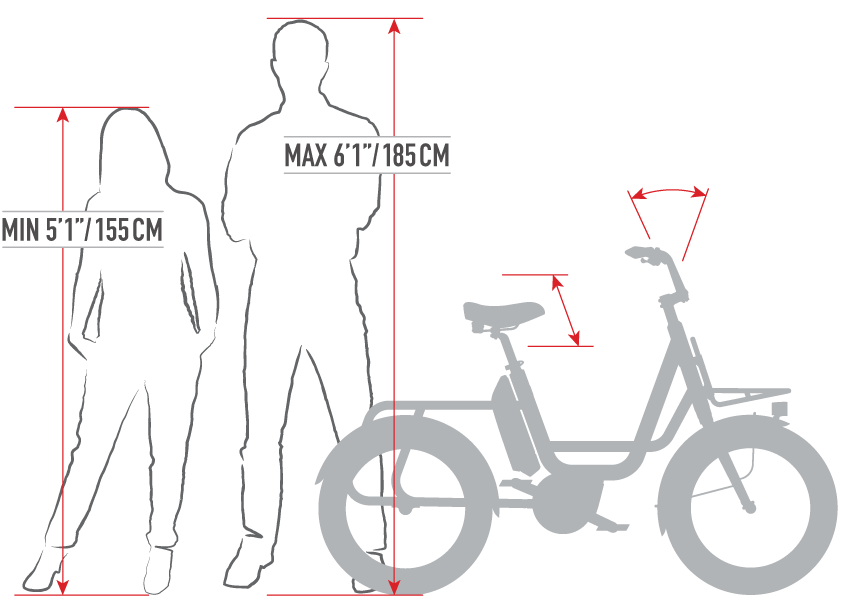 ---
eScout
What we're all about
Starebikes is an eBike retailer based in the US, with stores in NY & CA, although we work with people all over the country. Starebikes grew out of the recognition that eBikes hold the potential to transform transportation as we know it. We've dedicated ourselves to bringing that transformation about since our founding in 2015. We're pioneering a new industry standard that all the 
electric bikes
 we sell must meet, educating legislators so eBike riders will be treated fairly under the law, and guiding consumers away from expensive pitfalls towards their
perfect
eBike match.
Need some help in your search?
If you have more questions about electric bikes, we highly recommend continuing to explore our website, Starebikes Online. And if you need help finding an eBike, our Matchmakers will be happy to help.